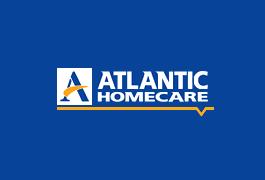 Atlantic Homecare in Letterkenny  is to close with the loss of 18 jobs, donegaldaily.com was told this morning.
Following a staff meeting, the company issued a statement to us revealing that the outlet has not been viable for some time.
The company said it couldn't offer a profitable future for the business as sales projections are not adequate to make the Letterkenny store sustainable.
The statement from the company by saying it had decided to close the Letterkenny store from this June.
Later this morning a company source: "The DIY trade is, like everything else, in dire straits.
"Footfall is way down and spend her customer was non-existent."
There had been a hope that the DIY trade would benefit in some small way from the downturn as people decided to improve their existing homes instead of moving.
But the futher deteriorating of the market has made trading worse.
In Letterkenny Atlantic had to compete with a number of locally-owned DIY businesses as well as the British chain Homebase. The latter company has recently pegged its Irish prices to its sterling prices, making it more competitive.