We have found the cheapest diesel in Donegal and at €1.39 a litre, we reckon it's one of the cheapest in the entire country.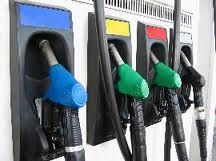 Take a bow the Top Filling Station in scenic Dunlewey.
The price of filling up your car in this quaint petrol station is cheaper than most places across the country where the average price for diesel is €1.45.
And with the cost of putting the pump into the petrol tank only set to get more expensive, Donegal motorists have been urged to shop around.
The AA's Conor Faughnan said the Donegal public do some of the longest commuting journeys because of the sheer size of the country and that's why we need to get value for money.
"People really do need to continue to shop around to get the best value for money.
"The days are gone when we simply pulled up to a garage and asked the guy to fill up the car without checking the price.
"This is especially true in place like Donegal where there are long commutes to and from work," he said.
*If you think your garage is selling the cheapest petrol in Donegal, please let us know.
Ends