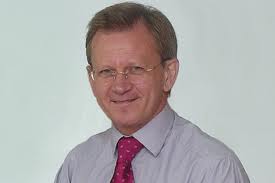 THE Chief Executive of the company which owns the Donegal Democrat is to stand down from his position in March 2012, the company has announced.
John Fry is boss of newspaper publisher Johnston Press which has endured a worse start to 2011 than expected with Irish revenues dipping 19 per cent.
The group, whose titles also include the Derry Journal and Yorkshire Post said total advertising for the first nine weeks of 2011 for its dozens of British and Irish titles fell 11.4 per cent compared with a drop of 6.4 per cent for the whole of 2010.
In Ireland, revenues fell to Stg£11 million from Stg£13.6 million a year earlier.
"We also saw an improvement in the rate of decline in the Republic of Ireland but this is a result of the comparatives in 2009 being lower rather than any improvement in the economic conditions in that market," the group said in a statement.
The weak trading, together with chief executive John Fry's decision to stand down by March 2012 and a forecast that the economic outlook for 2011 would remain uncertain, sent Johnston shares down more than 20 per cent.
Johnston shares were down 21 per cent to just 9.7 pence yesterday, valuing the company at around £62 million.
Reuters reported analysts at brokerage Numis who said they had placed their target price for Johnston shares and their recommendation on the stock under review. "Given the lower base, (the) weak start to 2011 and mindful of inflationary cost pressure in newsprint we are downgrading our full-year 2011 pretax profit (forecast) from £40 million to £30 million," they said in a note.
The negative factors overshadowed the fact the group posted its first underlying operating profit increase since 2004, due to cost cuts and stronger digital advertising revenue, the news agency reported.
Operating profit rose 3.9 per cent to £72 million, after the group cut total operating costs by £30.1 million, on revenue down 6 per cent to £398 million.
"The board's short-term priority remains debt reduction," it said. "No final dividend is proposed."
The group said it would start looking for a new chief executive after Mr Fry said he would step down from his role by March 2012.
further reading here:
http://www.guardian.co.uk/media/greenslade/2011/mar/09/johnston-press-downturn#start-of-comments