BUNCRANA woman Leanne Doohan never thought she would 'invite' so much success when she set up her own business.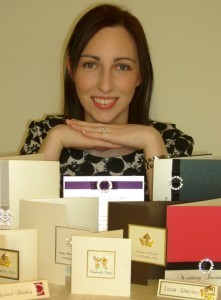 From modest beginnings in 2005, the young woman behind 'Creative Invites' has set up a thriving business from her own home.
And now she has just been awarded the 'Stationer of the Year' – for the second year in a row!  
Leanne picked up her award at 'The W'Oscars' – an awards ceremony organised by wedding forum Real Weddings which was the talk of the multi-million euro Irish wedding industry.
The awards were open to every wedding supplier in Ireland and nominations were made by satisfied newly-weds across the country.
"The beauty about the competition was that suppliers did not nominate themselves, nor did they pay to enter.
"Our past customers went to the effort of recommending Creative Invites and we are so grateful to them for doing that", says Leanne.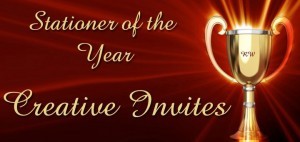 Leanne said that after six years in the business she understands how couples want to have the perfect day – and that starts when the invitations go out.
The list of nominees went live on the Real Weddings website in January and Creative Invites was shortlisted in two categories – 'Best Wedding Stationer' and 'Best Supplier Website'.
 "It was a coincidence that these nominations came in the same month that we launched a new range of letterpress wedding stationery on our website", says Leanne.
The winners were announced at the end of February and Creative Invites proudly scooped the title of 'Best Wedding Stationer' and was runner up in the supplier website category.
"Congratulations to the other deserving winners. This is great recognition of top quality products and services", says Leanne.
Creative Invites supplies handmade and letterpress wedding stationery and can be found online at www.creativeinvites.ie, www.facebook.com/WeddingStationeryIreland and www.twitter.com/CreativeInvites
Ends