BREAKING NEWS: A young Newtowncunningham man has revealed how he plans to head towards the centre of today's earthquake in Japan to help out.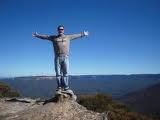 Malachy Shea, 28, only moved to Japan two weeks ago because he couldn't find a job in Donegal.
Malachy, the son of Patricia and Dr.Eamon Shea, told donegaldaily.com of his shock at feeling today's tremors from the earthquake in Tokyo, which hit 8.9 magnitude.
The salesman revealed how his house in Osaka, three hours from the earthquake's centre, shook to the core just seconds after he watched the disaster unfold on television.
 "We were watching on TV and couldn't believe when just seconds later we felt the entire house rock. It was an unbelievable experience.
"I only left Ireland because I couldn't get a job but I never thought something like this would happen," he said.
He has already been in touch with his parents by Skype to let them know he is okay as well as his sister Eimir who is living in Korea.
Malachy says he has been watching television all day at home in Moriguchi City and just can't get over the devastation across Tokyo.
But it has been those pictures which have spurred him and girlfriend Yuriko into action and volunteering their services.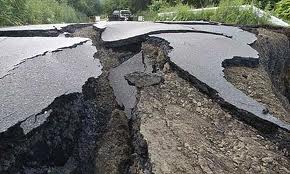 "We plan to go into the city in the morning and see what we can do. It's the least we can do.
"It's about three hours by the bullet train and we would really like to offer any help we can. I got work teaching English but don't start for another two weeks so I would like to do something," he revealed.
His girlfriend Yuriko, who he met while working in Australia two years ago, revealed how her family had to evacuate their island home to a mountain region in the Sandi region but are safe.
Ends