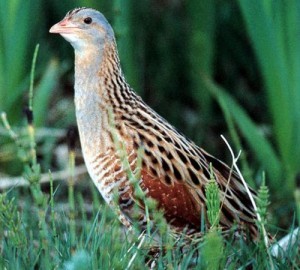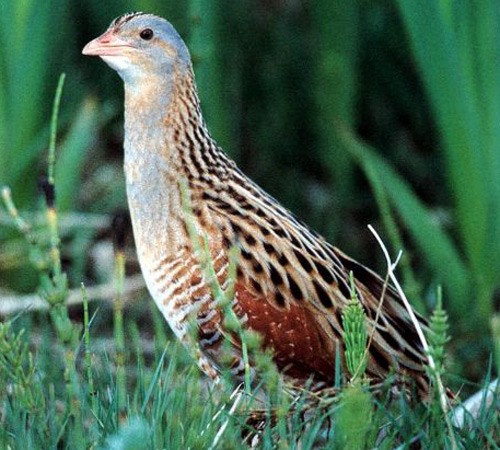 THE BATTLE to save the Donegal corncrake has received a boost with the first increase in corncrake numbers since 2005.
The Department of the Environment says the numbers of corncrakes last year increased nationally by five to 133.
This was the first rise since 2005, when 162 were recorded. There has been a steady decline between 2005 and 2009, decreasing by 41 in three core areas – Donegal, west Connacht and the Shannon Callows.
The prospects for the bird look best here in Co Donegal, where there was a 35 per cent rise on the 2009 total of 67, bringing the number to 91. The report finds the mainland population in Co Donegal "showed a significant decline, while numbers increased substantially on several of the islands to 64".
However, the National Parks and Wildlife Service annual report on the corncrake says the situation in the Shannon Callows "is quite catastrophic".
The census recorded that from 54 calling males in the Shannon Callows in 2001, only two were present last year – a drop of four on 2009.
The State spent €414,000 on conserving the corncrake last year as part of its obligations under the EU habitats directive.
One of the dangers the corncrake faces is from feral mink. The report reveals that 254 were killed in a departmental predator control programme last year.
In relation to the Shannon Callows, the report finds: "The high incidence of summer flooding in the callows in recent years is the most likely cause of the recent severe declines in corncrake numbers."
The numbers in west Connacht declined from 48 to 40. The report says the decline "is of concern, but possibly is due to adverse weather".