A Raphoe company is cooking up a storm after inventing an oil that could make us all live a little longer.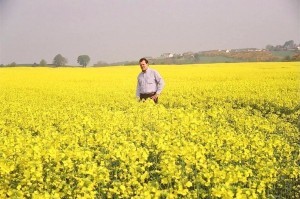 The farmlands of east Donegal may be a long way from the fields of Italy but the oil from Rape Seed could many chefs are now claiming it is even healthier than virgin olive oil.
The unmistakeable bright yellow fields of the crop were once normally only used for animal feeds.
But businessman Austin Duignan from Ballybofey thought there must be another use for the extract from the plant.
So he carried out extensive tests on the seed and soon discovered they were amongst the highest in omega 3, 6 and 9 and amongst the lowest in saturated fats. 
A number of chefs around the country are already cooking with and recommending the oil including RTE's celebrity chef Nevin Maguire.
Austin, who now oversees a workforce of nine employees at Donegal Rape Seed Oil, said he is delighted by the growth of the company.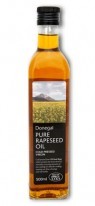 "It's relatively early days yet but the reaction has been amazing. We have created nine jobs and there are hopes for more as the company grows.  
"But the proof of the pudding is literally in the eating and we stand over this product one hundred per cent. I can testify personally that the oil really seals meat and the taste is super.
"And the great thing is that it's not just our opinion. Chefs like Nevin Maguire are backing the oil and say it is as good if not better than anything they have used," he said.
The company is only up and running a little more than two years but already it is adding 20 new stockists everyday.
It is already a favourite amongst Donegal people including community chef Brian McDermott who says he wouldn't use any other type of cooking oil.
And it appears that it's not just the Donegal or Irish tastebuds that are giving it the thumbs-up.
The company has just expanded outside of Ireland for the first time by agreeing to supply a chain of 20 healthfood shops across London.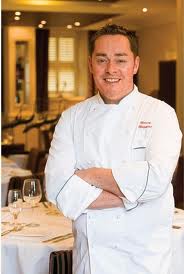 Nevin Maguire can't get enough of the oil, which has also just been included in the Bridgestone Good Food Guide for 2011.
The RTE chef revealed "I use it all the time and it's great to hear of more farmers growing it across the country."
© Copyright donegaldaily.com