HIGHLAND RADIO celebrates its 21st birthday today with 64,000 cheers across Donegal and the North West.
The station, which started from humble beginnings at Mountain Top in Letterkenny, has now firmly established itself as the most listened to regional station in the entire country.

Last night and tonight friends of the station came together with presenters from past and present for the station's birthday bash at the Mount Errigal Hotel with music from many including Foster and Allen to Mile Denver.
And there was nobody prouder than station boss Charlie Collins who paid tribute to all staff past and present for their contributions down through the years.
Those who have gone to presenting their own little shows elsewhere but who are never forgotten include Brendan Maxwell and the one and only Barney Doherty.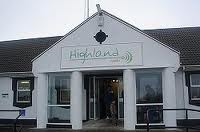 Others include former reporter and now BBC presenter Kevin Sharkey from Annagry who started with the station before moving to Belfast to enjoy a hugely successful career there.
The current presenting staff including Shaun Doherty, John Breslin, Lisa Burkitt as well as producers Ciara Mackey and Caroline Orr ensure the show stays on the air.
Although ownership of the station may have changed hands over those 21 years, the quality of shows and the loyalty of its listeners has never waned.
Highland Radio, as long as it continues to broadcast, will always hold a special place in the hearts of Donegal people be they in Ballybofey or Brisbane.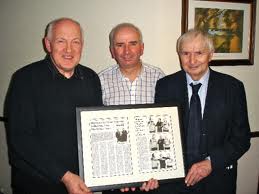 Happy Birthday Highland – here's to another 21 years of success.
Ends