HAVING led by example and turned down a chance of travelling abroad for St.Patrick's Day, the Mayor of Donegal wants people to come home to celebrate the shamrock.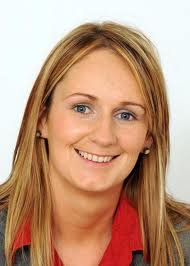 Mayor Cora Harvey has come up with a unique initiative aimed at bringing visitors and Donegal people home for the holiday.
It is hoped that the Donegal Homecoming Initiative will eventually reverse the trend that has seen thousands of Irish leaving the country during the traditional St. Patricks holiday period.
The establishment of St. Patricks Day as a national holiday back in the 1990s has been an overwhelming success throughout the world, with the day celebrated by millions people on all four corners of the globe.
The St. Patricks Festival has transcended its original incarnation with hugely popular parades/events throughout the United States, Europe and Australia.
Whilst these events offer Ireland the opportunity to market itself at its key markets, the message of 'Coming to Ireland to live, do business and visit' is often lost, she says.
In response to this and by way of establishing Donegal as the place to be during this holiday period and the traditional start of Spring, Mayor Harvey hopes that by putting in place a range of actions, this initiative will help kick off the tourism season, boosting the Donegal Tourism industry.
"I think that the success of Donegal Live in 2010 and the planned events in 2011 prove that there is an appetite out there for all things Donegal.
"It is my opinion that we should be trying to market the St. Patricks Day holiday period as a fun-filled week celebrating our unique culture and heritage."
The Mayor added – "Donegal has been at the forefront when it comes delivering Flagship Festivals and Events. The Errigal Arts Festival's Made in Donegal initiative in 2010 was a roaring success and projects a positive image for the County around the world.
"In addition to this, we have the Donegal Bluestacks Festival and Mary from Dungloe to name a few."
The Donegal Homecoming Initiative will target a number of key actions throughout 2011 with a view to developing a keynote event of international standing during the St. Patricks Festival Celebrations in 2012.
Under the Mayors proposals, the Donegal Homecoming Initiative will involve Donegal County Development Board's Tourism Sectoral Forum involving Donegal County Council, Failte Ireland, Udaras NaGaeltachta and the private sectors tourism service providers.
Ends