A snow capped Meenaroy is not exactly the best place in the world to have a baby.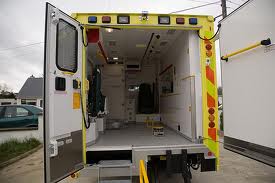 But young Keadue couple Ciara Gallagher and Martin Boyle didn't have much of a choice when little baby Daisy arrived sooner than expected.
The drama took place in the early hours of Monday morning last as an ambulance drove frantically to get to Letterkenny General Hospital.
 But Daisy was not for waiting and paramedics were forced to pull in to the side of the road and deliver Daisy.
 Dad Martin was travelling behind the ambulance and got the shock of his life when he saw the ambulance pulling in.
Martin, who works in a fish factory in Killybegs, joked that it took them a while to name their new daughter but admitted that at once stage Meenaroy was suggested!
However with the help of paramedic Mary Ward, Daisy was delivered safe and well and is now thriving.
The couple say they have been 'snowed under' with good wishes and are just happy that everything ended well.
Ends