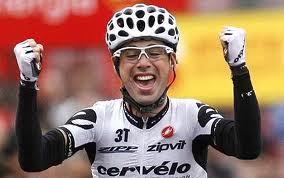 Cycling sensation Philip Deignan says he is ready to get back to winning ways and puts his new-found form down to the hills of Donegal!
The Letterkenny professional rider gets back into the saddle on Monday for the Tour of Catalonia and Deignan says he is feeling fresh and relaxed.
Deignan is based on the Continent where he is part of Lance Armstrong's Radioshack team but says coming back to Donegal to train recently has been vital for him.
"The couple of weeks in Donegal have been relaxing. It has made a difference. When I'm living on the continent and I go home from a race, it still feels like you're at a race," he said.
The highlight of Deignan's career to date has been in 2009 Tour of Spain stage win and he is now hoping to go one further than that.
Ends