A young Letterkenny mum has told how she was forced to travel to Dublin by doctors because she could not get help for her drug addiction in Donegal.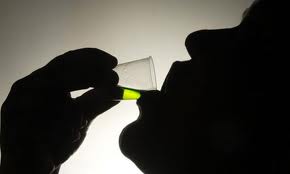 Emma Smith was advised to move to rural Ireland to help her stay off her €75-a-day drug habit after becoming addicted to heroin.
But when Emma, 24, arrived in Letterkenny she was told by doctors that she would have to travel the 150 mile journey to Dublin to get the drug substitute methadone.
Emma revealed how going back to Dublin forced her to rub shoulders with all sorts of drug dealers and users again.
It was only after she became pregnant with her baby girl Caitlin that doctors in Letterkenny took any pity on her and sent her to a clinic in Sligo for methadone – but that's still almost an hour and half away.
She says that her doctor in Donegal refused to have any pity on her even though she was trying her best to kick her habit and leave her former life behind her.
"She made everything so hard for us when we had to go down every week (to Dublin) for an appointment.
"If I hadn't got pregnant she probably would have kept us coming down to Dublin. She was very strict about it.
"The doctor we're with now in Sligo is brilliant, but it's still a fair way to travel. We have to travel all the way down there with a baby," she said.
Emma says that while Donegal does not have a major drugs problem, methadone should be made available by doctors in towns so addicts can be given every help to kick their habit.
Emma says she is clean now and loving life in Donegal but wanted to let people in the HSE see how difficult it is for people trying to get clean from drugs.
"I got put on a methadone programme and I eventually got clean from it and I've been clean for nearly five years now.
"It feels really good to be clean for my daughter, she's what's kept me clean," she said.
Ends