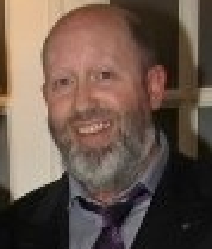 CROOK FRANCOIS de Dietrich today issued a statement from his secret hideaway – but didn't say if he would be handing himself into the cops.
The on-the-run French fraudstar swindled millions of euros out of investors in a dodgy scam.
The UK Financial Services Authority swooped on more than €20M of that cash last year.
And the convicted criminal once based in Ballybofey is facing 18 months behind bars for repeated contempt of a Belfast court order for failing to reveal his worldwide assets. A warrant has been issued for his arrest.
There's just one problem – the crook is in hiding!
Today he issued a statement via his lawyers in Belfast in which he claimed he was innocent of any dodgy activity….and DISCRIMINATION!!!
And he said that nothing was his fault – it was all the fault of the FSA!!!
The fraudster said: "In response to continued media speculation surrounding our ongoing dispute with the FSA we now wish to make the following facts known to interested parties.
"Our position in relation to this matter has not changed since the charges were first levied against us. We stand firm in strenuously denying the claims of the FSA which have been magnified in various quarters, not least the media.
"We are actively pursuing our defence to the allegations, and the negative implications these have had on a number of levels.
"We are extremely confident that in due course, the FSA and sections of the media will themselves have many questions to answer.
"We are acutely aware that there may be a racial motive behind this entire investigation – an INVESTIGATION ONLY, which has resulted in harassment, defamation of character, libel, slander, innuendo not to mention serious financial hardship for so many.
"Far from hiding and refusing to deal with the issues, as portrayed in sections of the media, we are at present actively conducting our own intensive investigations.
"This has a twofold strategy. Firstly, we are adamant that we will continue to fight back vigorously against the sanctions imposed by the FSA.
"And secondly, we have established our own course of action to commence proceedings against certain journalists, media outlets and others who have inaccurately reported aspects of this case.
"We also feel it important to reveal the truth about our relationship with the FSA. Contrary to the image being portrayed via the media, we are not in fact being elusive and uncooperative.
"In fact, we would like the public to know that ETIC Solutions, through our team of representatives, have actually made countless attempts to meet with, cooperate with, and even make additional funds available to, the FSA, so that this matter may reach a more rapid conclusion in the best interests of all stakeholders."
The crook went on to make a number of defamatory claims about respected staff at the FSA which donegaldaily.com cannot repeat for legal reasons.
He did add: "We conclude by stating to anyone with an interest in this matter, that we will leave absolutely no stone unturned in our own attempts to bring a satisfactory resolution to this entire case."
The fraudster made no mention of his prison sentence.