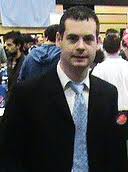 DONEGAL SOUTH West Deputy Pearse Doherty has warned that the country faces more 'hidden' austerity measures.
The Minister for Finance Michael Noonan, under questioning from Sinn Féin's Pearse Doherty today, indicated that he will bring forward revenue raising measures to the tune of €1.5 billion.
Questioning the Minister during question time, Deputy Doherty asked: "Will we see a mini-budget from the Government that will entail a significant revenue raising exercise to offset or, as the Minister said, counterbalance the proposals outlined in the programme for Government."
The Minister for Finance responded: "Of course, we will bring forward counterbalancing measures. The Department of Finance is examining a range of such measures."
Speaking afterwards, Deputy Doherty claimed: "As part of the jobs fund that will be introduced in June the Minister will bring forward revenue raising measures of at least €1.5 billion between now and 2013.
"This is on top of the other measures outlined in the Memorandum of Understanding with the EU/IMF which include water tax and property taxes.
"While it is not clear where these additional revenues will come from,
it is clear given the track record of this Government that they are following in the footsteps of Fianna Fáil, hitting working families and those on social welfare once more.
"Next week the results of the banks stress tests will be announced. But where are the stress tests for ordinary families? Where are the impact assessments of these measures on working families?"