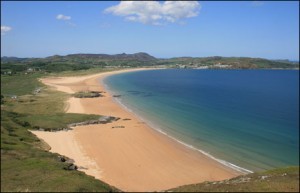 IT'S HARD to believe we had snow just a fortnight ago – but today parts of Donegal are basking in glorious sunshine with temperatures hitting an incredible 16C in some places this afternoon.
And while it's not quite warm enough yet for a dip in the sea, it's certainly hot enough for a day out at the beach!
The good news is that forecasters are expecting the good weather to continue right into next week.
Temperatures may drop to around 10c or 11c later in the week but the weekend promises to be bright and sunny again.
RTE and BBC forecasters are predicting some rain by next Tuesday.