CANCER patients across Donegal have received a huge set-back after the news that plans for a new radiotherapy unit at Derry's Altnagelvin Hospital have been shelved.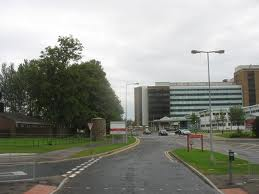 It was hoped that hundreds of cancer patients who have to take the long journey to Dublin or Belfast for treatment could attend the Derry unit in the coming years.
But Northern Ireland Health Minister Michael McGimpsey, has said the unit will now not open in 2015 because of funding issues.
Mr McGimpsey said that his budget for capital spending was £500m short of what he needed.
"These are choices which have to be made because the health and social care service is broke.
"These are choices which can only cause pain and anxiety to the public."
The announcement has led to a bitter spat between former Letterkenny TD, Dr James McDaid TD and Sinn Fein's Donegal Deputies Padraig MacLochalinn and Pearse Doherty.
The former Fianna Fail Minister said Deputies Maclochlainn and Doherty were saying one thing in the North but the complete opposite in the Dail.
And he added that they should come out against Minister McGimpsey and stop confusing the issue.
But Deputy MacLochlainn said Dr.McDaid's outburst said it showed that he knows little of the structure of the Northern Assembly.
"The bottom line is that each Minister is personally responsible for his or her own budget and it is open to abuse.
"Unfortunately on this occasion this is what happened and Minister McGimpsey has abused his position and that is very unfortunate," he said.
Cancer groups across Donegal have also hit out at the move.
Ends