THESE are the scenes as Ireland's soldiers prepare for peacekeeping missions in the fields around Inishowen.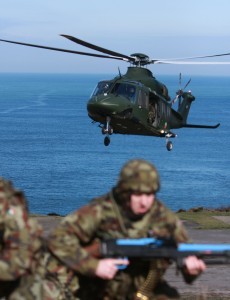 Our exclusive pictures were taken as up to 150 soldiers re-enacted full military confrontation at Fort Dunree yesterday.
The troops from the 104th Infantry Battalion based at Finner Camp in Bundoran took part in the exercise in preparation of a peace-keeping mission to Lebanon later this year.
The mission is at Lock stage meaning it has been passed by both the United Nations and the Cabinet and is awaiting full Dail approval.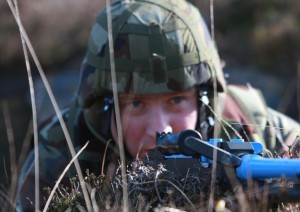 The two day operation also involved two AW130 helicopters and up to 50 vehicles including armoured cars, troop carriers, soft-skin vehicles and ambulances.
The exercise also involved many specialist soldiers including engineers and bomb disposal experts carrying out full military manoeuvres.
The public had received an earlier warning that heavy machinery as well as machine gun and other fire would be heard in the region.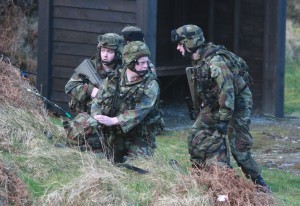 As well as Fort Dunree, a number of fields were used in the region to carry out the operations.
A spokesman for the Army Press office said "This was a full military scenario to help troops prepare for a situation they may face if they travel to Lebanon."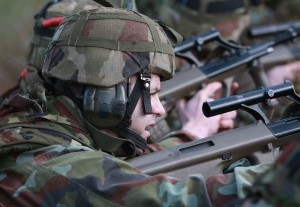 The exercise was overseen by Brigadier Comdt.Gerry Hegarty, Commander of the 4th Western Brigade.