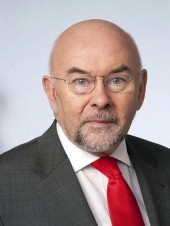 DONEGAL'S large Irish language communities are celebrating today after Minister for Education Rúairí Quinn committed the Government to keeping Irish as a compulsory subject for Leaving Cert.
There had been a massive campaign amongst Irish-speakers in the county against a decision by Fine Gael leader Enda Kenny during the election to scrap Irish at Leaving Cert.
TD Dinny McGinley – since appointed Minister for the Gaeltacht – had told one meeting in Gaoth Dobhair that Mr Kenny had not consulted him about the move.
But now Mr Quinn has confirmed Irish will stay as part of the Leaving Cert, although how the language is taught in schools is to be re-examined.
Mr Quinn had vocally opposed Fine Gael's policy in the run-up to the election.
And he told a Sinn Fein TD that Labour's view would prevail. 
Speaking afterwards Deputy Peadar Tóibín said: "I welcome the commitment from the Minister today that Irish will be retained as a compulsory subject for the leaving cert examination.
"There were genuine fears among the electorate during the course of the election that a new Fine Gael led Government would do away with Irish as a compulsory language at leaving cert level.
"Sinn Féin is committed to the protection and restoration of the Irish language. Rather than taking measures that will contribute to the dissolution of Irish, we believe the state should in fact be taking constructive steps to strengthen, support and encourage its growth."
He added: "There needs to be an overhaul of the Irish language syllabus in order to make it more communicative and there should be a shift in the balance of marks awarded in examinations in favour of oral and aural competence."
Tags: