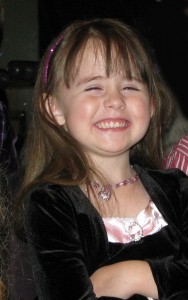 THE FAMILY of brave schoolgirl Noirin Nic Garbhaith has launched a fundraising drive to see if US clinical trials can help her condition.
Noirin suffered severe spinal injuries in a car crash in May 2008.
Now aged seven, she has defied all the odds with her spirit for life and is a cheerful pupil at Scoil Mhuire in Derrybeg – as well as being active in swimming and horse riding!
Her amazing thirst for life has won admirers all over the world.
Her Spinal Cord Injury has now been assessed at the Shriner's Medical Centre in Philadelphia where doctors believe a cure could be achieved in the next decade.
The family has now decided to help fundraise for the research which could lead to that cure.
Donegaldaily.com is encouraging readers to make a donation to that research – which involves stem cell implants – at www.justadollarplease.org.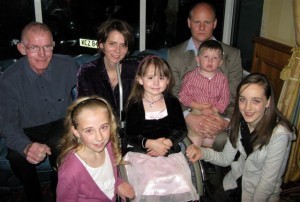 Noirin's mum Sonia said her little girl always remains positive despite all she has faced.
"There are moments however when we all struggle to come to terms with what has happened and how our lives have been turned upside down," she said.
"Our family has spent the last three years trying to adapt to our new way of life while encouraging Noirin to be as independent and happy as possible.
"We have trying our best to come to keep the complications of SCI to a minimum but this is easier said than done.
"As a parent there is an inate urge to find to fix the problem and while I realise there is no cure for SCI at present, I am aware that there is a lot happening in this area and I wish to take an active part in this for Noirin and for all those living with this injury."
Six patients spinal cords have been injected with umbilical cord stem cells – led by Dr Wise Young at Rutgers University, New Jersey.
Noirin's loving family are planning a number of fundraisers in the coming months – and we'll be highlighting them here on donegaldaily.com.
We're asking all our Facebook friends to send this story to as many people as possible.
And please make a donation.
Tags: