A huge crackdown is underway on those doing the 'double' along the Donegal border.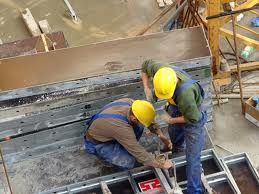 Social Welfare Inspectors are currently in the middle of a blitz and are calling on various small construction sites and other premises to catch people claiming the dole and working.
The blitz is targeting a number of towns and villages around Inishowen including Buncrana, Muff, Carndonagh, Moville and Malin.
The investigation is also targeting workers from across the border who are claiming dole in both jurisdictions and working casually also.
Donegaldaily.com understands that in recent days a number of vans have been stopped coming across the border and the occupants interviewed.
A source at the Department of Social Welfare said the investigation is a routine operation although he did admit that the recession has resulted in people going to any lengths to survive.
"There is a lot of double-jobbing going on. Boys will travel to do even the smallest of jobs if there's a few pound in it.
"They have their dole and they're trying to top it up. But it's a big risk to take if they're caught.
"We have been out there and we have been setting up checkpoints and calling to workplaces," admitted the source.
Ends
Tags: