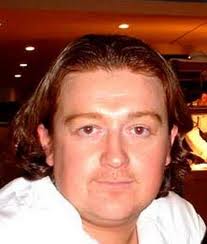 DONEGAL celebrity chef Conrad Gallagher has spoken of failing in business – and revealed how he hopes to finally turn the corner.
The big Letterkenny man insisted: "Failing in business doesn't mean you're a failure.
"I feel really strongly about that. I could work for a big fat salary, but I choose to work for myself. Of course I fear failure. I always did.
"I have been battered black and blue from every failure you can think of, privately, publicly, emotionally. Should it batter you into a hole? What do you do? You just move on."
The star now runs two restaurants in Ireland – in Dublin and Sligo – after amassing huge debts in Cape Town.
Gordon Ramsay once said: "Conrad couldn't run a bath, never mind a restaurant."
The Donegal man however is determined to finally match his incredible cullinary skills with a business acumen that sees his restaurants succeed.
"Do I wish I had a restaurant that all of Europe was talking about?" he asked.
"Of course. But now I want a business that will stand the test of time and survive. Now we're booked three or four weeks in advance for weekend dinners.
"But I'll never take it for granted. The moment I stop tweeting, Facebooking, YouTubing and being in contact with customers is the moment you run into danger."
The star of next week's 'Head Chef' on TV3 also admitted he doesn't get the celebrity treatment when he's home in Letterkenny. And that's what he prefers.
At 12, he declared a love of cooking – but said his friends in the town daren't give him a hard time about it!
"Well, when you're six-foot-two I didn't have too many people telling me I was a sissy," he smiled.
"I had my 40th birthday recently (at Solis Lough Eske) and lots of my old friends were talking about how they'd come up to my house when we were kids to taste my curry.
"My dad always cooked for us, and my parents were always in the kitchen. He was mad into soups, boiling bones and all that. I go home as much as I can. We'd go up the road if we knew there was a lunch being made at home, no problem."
Asked what kind of reception he gets now in his home town, he insisted: "Like am I treated like some big fancy chef if I go to the pub? If I was, I wouldn't go out," he added.
Head Chef' starts on TV3 on April 6