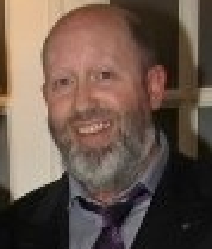 FRAUDSTER Francois de Dietrich is now on the run from French police, donegaldaily can reveal.
The French national who swindled millions of euro out of Donegal investors is wanted for questioning by police in Nantes where he already has a lengthy criminal record.
The crooked businessman once ran his fraud empire from premises in Ballybofey.
An international bench warrant for his arrest has been issued by a judge in Belfast who has held him in contempt of court. He faces 18 months behind bars when he is brought to justice.
It appears however that his notoriety here in Donegal has reached all the way back to Brittany.
Police there, we understand, want to question him about cons carried out before he ended up here.
A journalist in France who has been investigating the case on our behalf told us last night: "He is well-known to the French police over here because of his previous criminal record. That record involved confidence tricks to get money out of investors.
"In fact the crimes we are hearing about over there (in Ireland) are similar to the ones he committed here.
"I am being told that there are a number of outstanding complaints which they wish to investigate dating back five or six years; but he disappeared and the authorities have only now learned of what has gone in Ireland.
"His family is here (in Nantes), but he is definitely not here. Like you, we believe he may be in Estonia though that is now risky for him as the arrest warrant applies there now too.
"There is also a strong rumour that he may have gone to South America but that is only a local rumour and I cannot substantiate that.
"His family are refusing to do interviews at this stage."
De Dietrich's Etic Solutions is being investigated by Gardai, the PSNI and financial regulators on both sides of the Border.
The FSA in the UK has seized more than £20M as part of their enquiries.