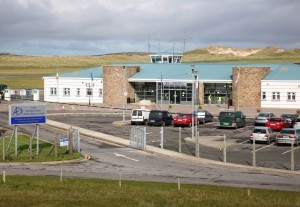 New public service obligation contracts for regional airports including Donegal will not be in place until the end of the year, according to the Department of Transport.
The current contracts linking Dublin Airport with the regional airports of Derry, Donegal, Sligo, Ireland West Airport Knock, Galway and Kerry Airports commenced in July 2008 are due to expire on 21 July this year.
The department has confirmed that the continuation of the PSO contracts will be curtailed to Donegal and Kerry and that the specifications for the two services are being finalised at present.
The next step will involve the submission of the tender notification to the European Commission for publication.
A spokesperson from the department said that allowing for the requirement of EU Regulations regarding the procurement of PSO air services, new PSO services could be in place by the end of the year.
Kerry Airport has been without a PSO service since last October when Ryanair ceased operating the three daily PSO services – instead providing a once-daily return service.
Business and tourism representatives in Kerry had lobbied since then for a new PSO contract to be offered as a matter of urgency.
Tags: