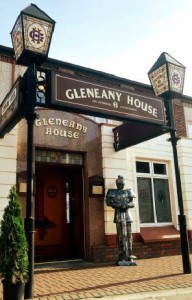 A CREDITORS' meeting has been called following the closure last December of a well-known Letterkenny Hotel.
The Gleneany House Hotel in the town shut its doors with the loss of 15 jobs.
A creditors' meeting will take place at the Radisson Blu Hotel in Letterkenny next Friday, April 8th, at 9.30am.
When the hotel closed, owner Paul Kelly, said he had no choice but to close the 25 bedroom family-run business.
He said at the time: "Today is a very sad day for the entire Kelly family and for me personally, as Gleneany House has been a major part of my life for almost 20 years, but due to very tough trading times, it is no longer economically possible to remain open.
"I would like to thank everyone for supporting us down through the years, our customers, suppliers and most importantly, our loyal committed and hard working staff past and present," he said.
Gleneany House Hotel in Letterkenny had been open for the past 20 years and had enjoyed a solid reputation in hotel circles and particularly with tourists from Belfast.
Tags: