A Donegal children's charity has sent out an SOS for host families to take children into their homes this summer.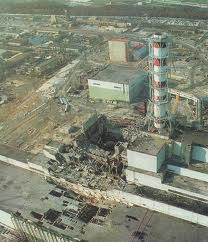 The Donegal Aid for Belarussian Children has been bringing children from Belarus to the county for a number of years.
This year marks the 25th anniversary of the Chernobyl disaster which contaminated the country and brought so much horror to the region.
Twin Towns man Ernan Meenan has been at the forefront of a campaign to give hundreds of children a break from the region.
And he stresses that although the area of Belurus is still contaminated, the children who are coming to Ireland are not ill.
The children, who benefit greatly from the fresh air and fresh food of Ireland, will spend a month here.
Donegal ABC is looking for families to host two children for two weeks before they join another family for another two weeks.
"It really is a rewarding experience for all concerned – the children from Belarus, your own children and you," said a spokesman for Donegal ABC.
Anyone who thinks they would like to take a child or are interested in learning more can contact Ernan Meehan on 087 8316649 or Mary Fowley on 086 8415612.
Ends