GARDAI only discovered the identity of a mum and daughter when a mobile phone belonging to one of the victims rang just minutes after they were killed in a horror smash.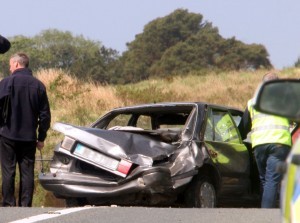 Gardai answered the phone belonging to Mrs Martina McLernon shortly after the 45 year old and her daughter Louise, 15, were mowed down close to An Cuairt Hotel in Gaoth Dobhair.
The phone had been inside a cardigan which had been thrown from the scene of the smash and had rested on a nearby fence.
To the horror of the Gardai, Mrs McLernon's young son Gerard was on the other end of the line looking for his mother who had simply gone for an evening stroll before being killed.
The full horror of the smash, which happened on May 24th, 2008, was recalled at yesterday's inquest into the death of the two women at Letterkenny Coroner's Court.
Coroner John Cannon said after the inquest that it was the worst injuries he had ever come across in his time as coroner.
Both women suffered horrific injuries when Sean Goldrick from Dunlewey lost control of his 1990 Toyota Carina car before clipping another car and then hitting the two women and then hitting a ditch.
Goldrick's car, which he had bought for just €350, did not have a certificate of road worthiness.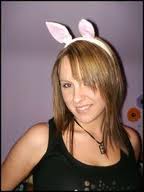 The two women, from Toome in Co Antrim, were killed instantly while Goldrick walked away from the crash without a scratch.
Forensic Collisions Investigator Garda Kevin Giles said an investigation found that Goldrick had been traveling at almost 144kpm when he struck the back of another car, a blue Peugeot car being driven in the opposite direction.
He lost control of the car and then drifted across the road as he tried to correct his steering.
It was then that he struck both women before shunting into a bog ditch and coming to a stop.
Garda evidence revealed how the body of Louise McLernon had been found hanging over a wire fence while her mother's body had been found in a drain at the side of the N56 road.
Another woman, Anita Boyle, who arrived on the scene said she witnessed the grey Carina bouncing in the air and then coming to a rest at the side of the road.
She then saw Goldrick, of Dunlewey, getting out of the passenger side of the car and running across the road with his hands on his head shouting "Oh my God they're dead, they're dead."
Garda Sgt Vincent Muldoon revealed how he discovered a brown cardigan hanging on a wire fence and a mobile phone started to ring.
When he answered the phone he identified himself and asked who the person was calling.
The person replied he was Gerard McLernon who asked if everything was okay with his mother and sister and the Garda told him they had been in an accident.
A short time later a man broke through the Garda barrier and identified himself as Martin McLernon, the husband and father of Martina and Louise.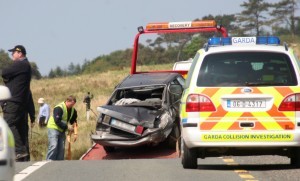 He asked to see the bodies which were covered by red blankets and he identified the bodies as being his family.
Mr McLernon, from 204 Staffordtown Road, Toome, Co Antrim, revealed how the last time he saw his wife and daughter was 11am that morning as they left their home before him.
"We had become concerned as they had been away for well over an hour," he said.
 Pathologist David Barry told the court that both women had multiple fractures and abrasions and that both their deaths had been as a result of injuries sustained as a result of a road traffic accident.
 The jury of three men and three women found in accordance with Coroner John's Canon's direction in agreement with Dr.Barry.
Coroner Canon said that of all the inquests he has sat through, this case reflected the worst trauma he had ever come across.
"This was a shocking tragedy involving a road traffic accident which took the lives of two people – a mother and daughter out for an evening walk in a scenic area of Donegal.
"This was a place you would consider the safest place on earth and suddenly a vehicle comes towards them and goes straight through them killing them instantly.
"I understand how difficult and heart-wrenching it must be to sit in this court and hear the retelling of their sad deaths. My sincere sympathy goes to you," said Coroner Canon. 
At an earlier court sitting Goldrick was sentenced to two years in prison after pleading guilty to dangerous driving causing the death of each woman with the last 12 months of the sentence suspended.
He was also banned from driving for seven years.
(Pictures by EOIN MCGARVEY)
Ends