By Caoimhe Ní Chathail
 An event to be penned into the diaries of Donegal teenagers is the upcoming BEO gig on Friday the 6th of May in the RCC, Letterkenny.
This time, the BEO committee is pleased to welcome bands Go Panda Go and More Than Conquerors.  Joined by local band Bi-Polar Bears, this is sure to be an extension of previous success.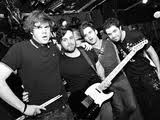 With workshops being run throughout the day for students from as far away as Arainn Mór, the day is sure to be memorable for all involved.
Hailing from our own county of Donegal and both Galway and Mayo, five-piece band Go Panda Go are quickly obtaining a growing fanbase and are only going from strength to strength.
Having received inspiration for their somewhat quirky name from band member Shane's three-legged dog Panda, the band members prefer to write music they enjoy from day to day and not allow themselves to be restricted by one particular genre.
Go Panda Go's self-titled EP is currently available on iTunes since its release at the end of 2010 and are keen to share some of their new material at the upcoming BEO.
Band member Shane was enthusiastic in his response to BEO and says they're "really looking forward to it". They will surely entertain the crowd and will no doubt increase the population of their fanbase here in Donegal!
A Battle of the Bands competition was the reason behind the formation of young band More Than Conquerors in early 2009.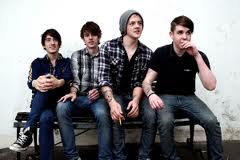 With influences such as Biffy Clyro and Me Without You, More Than Conquerors would primarily be classified as a rock band but also like to try different things and are confident they won't be a rock band forever.
Their self-titled EP is likely to leave listeners craving more, some of which will be displayed in a high-energy performance at BEO.
Kris Platt has assured us that they too are looking forward to the BEO experience.
The BEO committee is always keen to showcase local talent and this time it is the turn of band Bi-Polar Bears. With BEO being their chance to obtain a larger fanbase, they are sure to be highly entertaining and leave the crowd as firm followers of their music.
 An amazing night's entertainment is insured at next month's BEO and with tickets priced at only €5, we hope to see many of your faces in the crowd! For more information or to purchase a ticket, do not hesitate to contact the TY students of Coláiste Ailigh, Loreto Convent or St.Eunan's.
Ends
Tags: