Faye Dinsmore gave the Irish fashion world a massive boost last night when she hosted her inaugural fashion extravaganza at Dublin's Mansion House.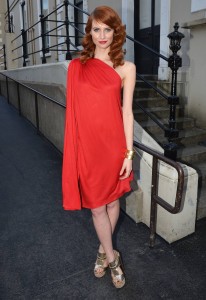 All the beautiful people turned out in support of the Ballintra model's attempt to make her fashion awards an annual event.
The 23 year old has burst onto the fashion scene and now famously has more than 250,000 people following her on Facebook.
Not all of those were at the Mansion House last night but tickets for the awards were sold out weeks ago.
The woman herself said she simply wanted to start the ball rolling to showcase all the talent Ireland has to offer the fashion world.
"Perhaps my eyes are only half open, but in most of my time working between Paris, London and elsewhere, I seem to be only one of a small handful of Irish in fashion.
"Of course, there is no doubt that there are some amazing Irish involved in fashion abroad. But in my mind there should be so much more. Arts and culture are perhaps our greatest strength as a nation.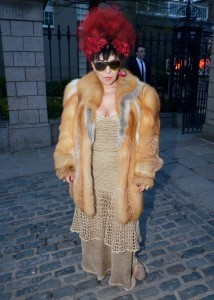 "Being creative is in our culture. For example, disproportionately more of our authors are known the world over as compared to perhaps any other nation. But that too should be the case for Irish designers, stylists, photographers and all those involved in fashion.
"Admittedly, as a moderately successful 23 year old model, I can't do very much, but at the very least I can do a little. These awards are my little contribution to fashion in Ireland, creating another window onto Ireland to share with the world. 
"I feel it's important to reach back to Ireland and try to connect my peers into the world I've stepped into. The many incredible international judges we'll be announcing over the coming weeks are very much part of this effort.
"It's only year one, but hopefully it's the start of something that will grow in the years to come," she said.
A whose who of models, designers, critics and photographers turned up at last night's event.
The awards were broken up into two different categories – the People's Choice and the Industry's Choice.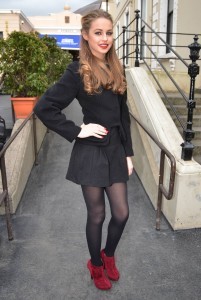 The night was declared a huge success with many booking their tickets for next year's event before they even left the Mansion House.
Not a bad start for a young woman from a farm in Ballintra!
Ends
Tags: