AN investigation has been demanded into why Donegal VEC spent more than €5,000 wining and dining up to 30 teachers at a five star luxury hotel.
The principals and vice-principals from schools across the county spent two nights at the exclusive Solis Lough Eske Castle Hotel outside Donegal Town last weekend.
The teachers travelled to the hotel as part of a two day conference on how to use positive psychology to help teaching and learning in local schools.
The acting CEO of Donegal VEC, Mary Ann Kane, said the choice of location for the conference was to suit teachers coming from all parts of the county.
And she said she was satisfied that the VEC had got value for money from the hotel.
As well as having their accommodation paid, those who attended the seminar also had their meals paid for.
However the choice of the county's only five star hotel for the seminar has shocked a number of local politicians and public representatives.
Donegal's Lord Mayor and a member of the VEC, Sinn Fein's Cora Harvey said she was surprised at the extravagance of the seminar even though she was sure it was very worthwhile.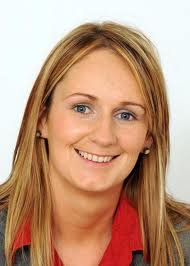 She added that given the current tight economic climate and education cutbacks, it seemed extravagant.
But former VEC member and hotelier Sean McEniff went one step further saying the hosting of a education seminar at a five star hotel would have to be investigated.
He also said it appeared the two day conference was extravagant considering teachers are being let go.
"This is disappointing. It needs to be looked into," he said.
Ends
Tags: