New county councillor Jack Murray has expressed his shock at the living conditions that those residing in unfinished estates across Inishowen have been forced to endure.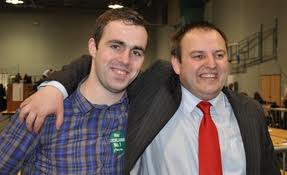 The Sinn Fein councillor was only co-opted onto Donegal County Council two weeks ago but admits he is stunned by the living conditions some of his constituents are being forced to put up with.
He said "I have been inundated with calls from constituents who are living in appalling conditions.
"Estates have been left unfinished by developers in every town on this peninsula. This has resulted in unbearable living conditions for many families.
"Sewage tanks have not been maintained in some estates and have overflowed onto streets where children should be playing.
"The ESB has threatened to cut off electricity to many street lights and water pumping stations in these estates. This would result in a 'Dark Ages' scenario for many people in Inishowen," he claimed.
Cllr Murray said he does not put the blame at the door of the council whom he said are doing their best but with little financial support.
"The impact of government cutbacks at local level has made intervention by Donegal County Council almost impossible.
"This situation can be directly linked to the free reign that the previous government gave to developers across Ireland. I am calling on the new government to implement a strategy that would assist those who are living in unfinished estates.
"My colleague, Deputy Pádraig Mac Lochlainn has committed to lobby for support from the government to intervene to help these families.
"Along with Pádraig, I am going to make this issue one of my top priorities in the time ahead and I will be seeking the establishment of an unfinished estates working group in Inishowen to try and alleviate this situation. Ultimately however, support from the government is vital," he said.
Ends
Tags: