THE Donegal property market has been hit with another bombshell after the news that the average asking price for a house here has dropped a further 3% since the beginning of the year.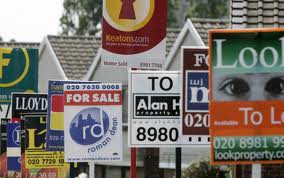 The average price of a three bedroom house in Donegal now stands at €145,000 – one of the cheapest across the entire country.
Other figures released by property website daft.ie show that a four bedroom house here now costs €195,000 and a larger five bedroom house stands at €266,000.
During the height of the building boom larger five bedroom homes in Donegal were reaching and exceeding prices of €400,000 in many cases.
Local estate agents are even casting doubts on those figures with many four bedroom homes on the market for less than €160,000.
And the bad news according to economists with property website daft.ie is that house prices could continue to fall steeply in the coming months.
With proposed interest rate increases and over-supply in the Donegal housing market, it now appears that those trying to sell houses have been caught in the perfect storm.
Many builders are now offering turn-key packages for houses but they are still failing to attract much interest from nervous house-buyers.
The latest news will do nothing to comfort dozens of local builders and contractors who were hoping for some good news from the new Government.
Ronan Lyons, economist with Daft.ie said getting finance is the biggest obstacle for people trying to buy houses in Donegal and elsewhere.
 "An ongoing mismatch between supply and demand is pushing prices further down. Prospective buyers find it difficult to get the finance, while owner occupiers are often restricted by negative equity.
"As a result, the market is moving very slowly. Of the 3,000 properties posted for sale fifteen months ago at the start of 2010, one in three is still for sale, although in Dublin the figure is closer to just one in six," he said.
Ends
Tags: