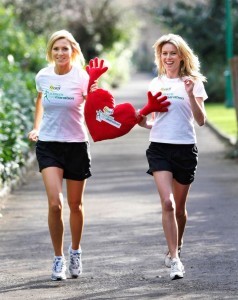 DONEGAL FITNESS guru Michael Black is launching a Women's Mini Marathon Group.
His company Optimal Fitness plans to start the group on Wednesday 13th April in Letterkenny.
Said Michael today: "The Flora Woman's Mini Marathon (10k) will take place on June 6th in Dublin and is the biggest all women's event of its kind in the world.
"We will be offering a full training package including weekly training runs and programme, race entry, nutritional advice and additional support right up to the day of the event.
"This is a fantastic opportunity for anyone who has thought about completing this event. The training group is open to all women regardless of fitness level or ability.
"You will be guided through all the training and given all the support needed to ensure you complete the mini marathon on the 6th June."
The group will meet at the Aura Leisure Centre from 6.30pm to 7.30pm each Wednesday. The cost of the 8-week course is €100.
To book your place contact Michael on 087-6603090 or email Michael at michael@optimalfitness.ie.
ends
Tags: