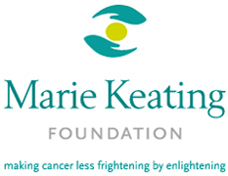 THE MARIE Keating Foundation information unit is making a second visit to Co Donegal, it was announced today.
The unit will visit Dunfanaghy, Glenties, Stranorlar, St Johnston and Killybegs next week.
The Mobile Unit is equipped with take home information leaflets on Bowel, Lung, Skin, Testicular, Prostate, Cervical, Ovarian and Breast cancer.
A nurse is available to talk to one to one basis with members of the public in a private area about any concerns you have about cancer for yourself, a relative, work colleague or neighbour.
The Mobile Information Unit has a welcome area where people can step on, take a seat and wait to see the Nurse. It should be noted that this is not a screening service.
Donegal Local Development Company Ltd (DLDC), which aims to tackle poverty and social exclusion through  partnership and constructive engagement between Government, its agencies and people in disadvantaged communities, is behind the move.
Established in 1998 by the Keating family, following the death of their mother from breast cancer, family members promised that they would do everything they could to bring an end to breast cancer.
They committed to provide all women and their families with the necessary information to prevent cancer or detect it at its earliest stages. Their collective aim was making cancer less frightening by enlightening. The Marie Keating Foundation is the realisation of a family's dedication.
From small beginnings the Foundation now educates men and women in relation to each of the key cancers, to include breast, cervical, skin, lung, prostate, bowel and testicular cancer. The Foundation focuses on cancers that are affected by lifestyle choices and its nurses work hard to ensure that men and women are made aware of the importance of a healthy lifestyle as well as early detection as a key preventative measure.
The Foundation relies on fundraising to provide its services as it receives no government funding.
DLDC is delighted to announce the return of the Marie Keating Mobile Information Unit to your area, as follows:
| | | |
| --- | --- | --- |
| Date | Venue | Time |
| Tuesday 12th April | The Workhouse, Dunfanaghy | 12 midday – 5pm |
| Wednesday 13th April | St Johnston Family Resource Centre, St Johnston | 11am – 1.30pm |
| Wednesday 13th April | Stranorlar Mart, Stranorlar | 7.30pm – 9.30pm |
| Thursday 14th April | Glenties Community Centre, Glenties | 10.30am – 1pm |
| Thursday 14th April | Community and Enterprise Centre, Killybegs | 2pm – 4.30pm |
Tags: