Have you ever wanted to restore an old lawnmower, build a table, fix an engine or just do something worthwhile with your hands but never had the time?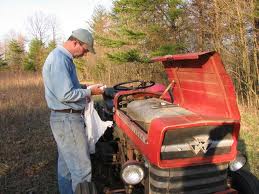 A unique project in Inishowen is now about to give you that opportunity.
The Men's Shed of Ireland organisation is looking to establish a base in Donegal and a meeting in the Action Inishowen Centre, Millbrae, Carndonagh on Thursday next,  14th April at 7.00pm will answer all the questions.
So what is a Men's shed?
A Men's shed is a community-based, non-commercial organization which is open to all men where the primary activity is the provision of a safe, friendly and inclusive environment where men are able to work together.
It can be anything from restoring furniture to bicycles, old cars/tractors, maybe fixing lawn mowers, or working on that D.I.Y project they never got around to at their own pace, in their own time and in the company of other men.
And the great thing is that you can be employed, unemployed, retired or only starting out on your career.
Members of Men's Sheds can come from all walks of life – the bond that unites them is that they are men with time on their hands and they would like something meaningful to do with that time.
 John Evoy from Men's shed Ireland says there are around twelve men's shed up and running in Ireland since 2005 and more are starting up bringing great opportunities for men to get involved.
The meeting will be facilitated by Cathal Monaghan who is a member of the Men's Development Network Ireland and Men's Sheds Ireland.
 Cathal has been involved in men's groups and other men's organizations for many years. Further information from Cathal Monaghan on 086 1990 348 or email cathalmonaghan@yahoo.com.
Ends
Tags: