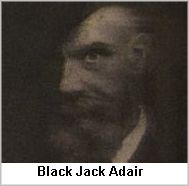 TWO great grand-daughters of a woman evicted during the Derryveagh evictions in 1861 made an emotional return to Donegal today.
Hundreds of people today attended the 150th anniversary of the event at Glenveagh national park.
But no-one made a longer journey than Rosey Panelli and Susie Kerr – great grand-daughgters of evictee Catherine Ward.
Said Rosey: "It is very emotional to be here; back where Catherine came from. It is such a ghostly place now and to think that just five generations ago 200 families were forced from this land."
Rosey revealed that her Irish-speaking great grandmother met and fell in love with a German immigrant in Australia and the family went on to own and run a hotel in Melbourne.
Another great granddaughter Susie Kerr also made the trip.
"It is such a wild and beautiful place here," she said.
"It is incredible that people were moved from here to make way for sheep; because sheep were more profitable. It is a very emotional day, but we like to think that Catherine did have a better life in Australia," she added.
In 1861 the eviction of 244 people from their homes took place in Derryveagh.
The evictions, one of the cruelest chapters in Irish history, were sparked after landlord John George Adair suspected his tenants of murdering his land stewart James Murray who lived in Glenveagh Cottage. 
Th evictions resulted in more than 150 people boarding the 'Abbysinia' as passengers bound for Sydney on January 1st, 1862.
This weekend's anniversary commermorations relived the evictions both in story and song as well as walks.
Tags: