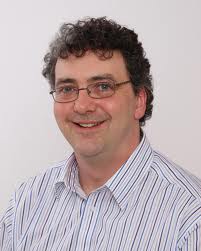 The limited AEOS scheme announced by the Minister of Agriculture, Food and Marine, Simon Conveney, will cause severe hardship for farmers says Independent Deputy Thomas Pringle.
Pringle was speaking in the Dail on the adjournment debate after the announcement on Wednesday evening of the new scheme.
"It was important to raise this issue in the Dail to put on record the anger and disappointment of farmers all over Donegal that will see their incomes reduced by this new scheme" said Pringle.
"I was in touch with a number of farmers in Donegal through Wednesday as this scheme was being announced and heard at first hand their anger and I needed to put this before the minister," continued Pringle.
On Thursday in the Dail Pringle said 'During the election campaign Fine Gael candidates all over the country gave cast iron guarantees to farmers and IFA representatives that the AEOS would be protected and continue in the same form as existed at the time.
"Farmers took these promises in good faith and now feel a sense of betrayal when just a few short weeks into government the new AEOS has been significantly reduced and they are very worried when they hear that, and I quote from the Minister's press release announcing the scheme, 'due to the diminishing resources available to the department in the coming years, the Minister confirmed that significant savings would have to be achieved across a wide range of schemes and services in the 2012 vote for his department'.
"It is expected that 11,000 farmers nationally will come out of REPS 3 this year and with only 8000 places available very few farmers with marginal land in disadvantaged areas will qualify for entry.
"Based on this allocation the scheme will barely provide for farmers with land in commonage, SAC's and SPA's. In Donegal alone there are 840 farmers coming out of REPS this year and a further 1040 next year. Many farmers in areas of Donegal from Killybegs through Dunkineely, Donegal to Laghey will have little hope of gaining entry to this new scheme. This will mean that they will suffer a huge drop in income support' continued Pringle.
Concerns were expressed about the government's commitment to the scheme in the future and Pringle felt that farmers 'should be worried because based on this there will be greater reductions in available schemes for farmers and in Donegal's case with 1040 farmers coming out of REPS next year there will be little hope of an adequate scheme for them to apply for.
The closure of REPS by the previous government and now the reduction in the AEOS will undermine confidence and will hit vulnerable, less profitable cattle and sheep farmers. What farmers need is a stable replacement scheme and not be left wondering what cuts will be made in the coming years'.
"This is the real effects of the austerity being forced on us by the government, EU and IMF," added Pringle.