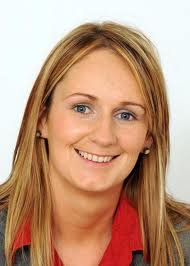 SINN FEIN Deputy Pearse Doherty has hit back today after unnamed councillors began a whispering campaign against Mayor Cora Harvey over an Easter Lily event at Donegal County Council HQ on Monday.
The Donegal South West TD spoke out over the official Mayoral event, with a number of councillors from other parties apparently unhappy, but unwilling to say so publicly….so far at least.
Mayor Harvey's official invitation to the event was posted out to representatives and others in recent days.
It is however not an endorsed County Council event.
Deputy Doherty said he was delighted with the invitation.
"I am delighted Mayor Harvey has taken this initiative in recognising the occasion," said the Sinn Fein TD.
"The Easter Lily is not a devisive symbol and shouldn't be seen as such. People should wear it."
The invite – a copy of which has been seen by donegaldaily – reads: "Easter is the most important date in the Republican calendar, a time when we gather right across Ireland and beyond to remember and commemorate those men and women throughout generations who gave their lives in pursuit of Irish Freedom and Independence.
"It is a time when we re-commit ourselves to our Republican objectives. The Easter Lily sumbolises the respect that we hold for our patriot dead and I am delighted that the committe members from Tir Chonaill Commemoration Committee will be joining us for Monday's launch; their work in maintaining the graves and memorials of our patriot dead is vital to ensuring future generations know the history of the Republican struggle."
Some councillors claim the event is overtly political and goes against the neutral status of the Mayor's office.