A number of Donegal schools have admitted their work is rubbish – but they hope to scoop a fortune for it!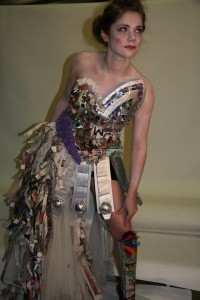 A number of schools including Carndonagh Community Schhol, Deele College in Raphoe and Scoil Mhuire in Raphoe have made it through to the final of a unique competition with a chance of scooping €5,000.
The aim of the competition is to make an outfit from recycled materials with the winner being judged on variety, comfort and performance on the catwalk.
 Well the competition has been running for a few years now but this is the first time it has went nationwide.
There was a total of 1050 entries from around the country, these were narrowed down to just 250 and each province had a final where 15 dresses got through leaving just 60 in the final.
The final takes place on April 17th in the Burlington Hotel in Dublin and will be hosted by TV3's Noel Cunningham.
There will be four provincial winners announced on the night then the overall winner. The prize for the champion is €5,000 for the winning school and €500 for the designers.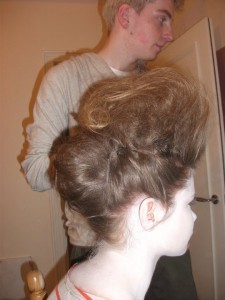 Carndonagh Community School's entry is called, Woman Empowerment, was made by Stephen McLaughin, Aisling McCallion and Niamh McDonald who is also modelling it.
The team started the outfit in October and it's made from an old wedding dress, drink cans, old computer parts, cardboard, chicken wire, broken jewellery, lace, magazines on train and collaged at the back, nails, glass, cut-up C.D.s, t-square welly boot and much more!
The judging is divided into quarters, each of three judges contributing to 25% and then the online votes have the remaining 25%. Voting takes place on the Junk Koutre website (http://www.junkkouture.com/) and each computer can vote once a day until next Friday.
"At the minute were putting up a good fight but it's impossible as counties like Dublin and Cork are out in front.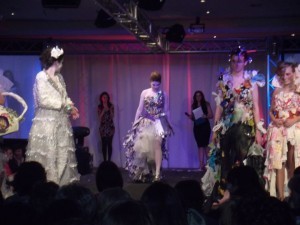 " We need everyone to pull together on this. We're also rooting for the rest of the Donegal schools who we hope do well," said Aisling.
Ends
Tags: