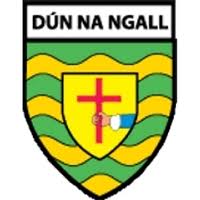 DONEGAL will play Laois in the Division 2 final at Croke Park on Easter Sunday, the GAA has confirmed.
In fact all four Allianz Football League finals will be played in Croke Park on the weekend after next.
The Division 4 (Roscommon v Longford) and Division 3 (Louth v Westmeath) finals will be played on Saturday April 23, at 5.0 and 7.0 respectively.
On the Sunday, Laois and Donegal will feature in the Division 2 final curtain-raiser, with Dublin and Cork timed to start at 4.0 in the Division 1 decider.
Croke Park expects to cater for a crowd of close to 50,000 for the double header, which would be the largest league final attendance since Dublin's last triumph in 1993.
It is expected that the GAA will announce a range of packages for the league finals to cater for those who hope to attend on both days.
Camogies's Division 1 league final between Galway and Wexford will be part of a double-header in Semple Stadium this Sunday with the Allianz NHL game between Tipperary and Wexford, with a 12.45 throw-in time.
The Division 2 final, between Antrim and Waterford, takes place at Donaghmore Ashbourne on Sunday at 2.30.
ends
Tags: