The countdown is on to when Donegal takes over the centre of Glasgow for a day for the much-anticipated Donegal Live event on May 1st.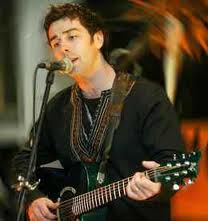 The already hugely-successful event moves into Merchants Square and Bell St in the city centre for the afternoon and the Royal Concert Hall from 7.30pm.
The people of Glasgow and the surrounding area will be treated to a whole afternoon of free entertainment from 12noon until 6pm in Merchant's Square with a huge emphasis on all that is good about Donegal.
The adjoining Bell Street will be taken over with the Donegal Live Showcase, where it is expected that fourteen sectors from the leisure and tourist industries in the County will showcase all the county has to offer its visitors.
The day will be a family day out with a carnival atmosphere with the Mullaghduff Band leading the street entertainment which also include clowns, face painting, magicians and much more.
The Ardara Set Dancing Group will set the ball rolling in Merchants Square with a mid-day Ceili, with music provided by St. Roch's CCE.
Following this, the stage in Merchants Square will host a terrific blend of Donegal and Scottish artists, catering for all tastes in music.
Among the artists appearing during the afternoon are Scottish artists the Irish Minstrels, singer/songwriter Jill Jackson, CCE, the McHugh Group, the Friel sisters, Paul McKenna Band, the Amadáns and the Wakes. Of course, people can also expect some of the Donegal artists appearing later that evening at Donegal Live in Concert, to drop in for some surprise appearances.
Tickets are now on sale for Donegal Live in Concert, which will take place in the Royal Concert Hall and are selling fast.
 Artists include Mickey Harte, comedian Conal Gallen, The Campbells, The McLoughlin, Matt McGranaghan, Kinty, Pat Gallagher of Goats Don't Shave Dancers and Donegal's own, Daniel O'Donnell.
A very active group of Donegal people and friends of Donegal in Glasgow are busily preparing for the day. A mass meeting of potential volunteers will be held in the 3 Bridges Club, 108 Carnamunnock Road, Glasgow on Wednesday the 13th April at 7pm.
Tickets to Donegal Live in Concert at the Royal Concert Hall are available from the Tourist Office, Letterkenny, tel. 074 9121160, as well as a number of outlets in Glasgow and are priced at £25 and £20.
Ends
Tags: