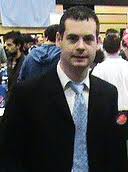 Sinn Féin Finance Spokesperson Pearse Doherty has claimed Taoiseach Enda Kenny got his knuckles wrapped by the IMF at the weekend.
Deputy Doherty said Ireland's predicted failure to meet its deficit target this year is evidence that austerity is not working and a new approach is needed.
Speaking to donegaldaily.com tonight Deputy Doherty said: "This Government has followed the austerity driven approach of the previous Government in its effort to stay within the parameters set down by the EU/IMF.
"Those parameters where that unemployment would average at 405,000 people for 2011 and our growth rate would be 0.9%.
"However, with our unemployment figure already exceeding 440,000 and the IMF slashing our Growth rate forecast to 0.5% it is clear that we have already surpassed those parameters."
The IMF figures paint a shocking financial picture for the country in the next seven years at a time when the Government is hoping to announced a jobs package for the country.
Exports are also expected to decline – the one solid performance of the economy.
Donegal South West TD Doherty went on: "Enda Kenny got his knuckles wrapped by the IMF in Europe over this at the weekend.
"It is for this reason that next month's so called jobs budget is now looking more like a harsh austerity budget.
 "But the Government has learned nothing from all of this.  It is clear that austerity is not working and the Government needs to think again.
"Sinn Féin has always said that the structural deficit could not be reduced by 2014 or 2015 and that 2016 was a more realistic timeframe.
"However, we also said that we cannot cut our way out of recession and that a serious stimulus package is needed to create jobs and boost consumer confidence.
"Unless the Government gives serious consideration to a new alternative course of action we face the nightmare scenario of a sovereign default and a prolongation of the devastating effects of the recession."
Tags: