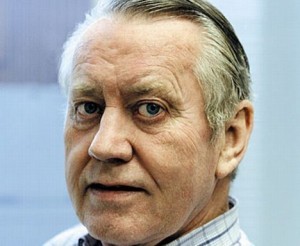 ATLANTIC PHILANTHROPIES has given €630,000 to a new initiative aimed at encouraging people to engage with the political system through a national citizens' assembly – and Letterkenny has been chosen as one of the venues.
The chairman of We The Citizens Fiach Mac Conghail said most of the money would be used to pay for opinion polls and public events.
"We also know that Atlantic Philanthropies themselves were looking at supporting a national discourse project . . . the total funding is about €630,000," he said.
Atlantic Philanthropies is the charitable organisation of Irish-American businessman Chuck Feeney.
Mr Mac Conghail said that the "elemental part" of the budget would be spent on polling, on a 150-person citizens' assembly to be held in Dublin in late June and on information-gathering public events before then in Blanchardstown and Tallaght in Dublin, as well as in Letterkenny, Cork, Galway, Kilkenny and Athlone.
The group's academic director Prof David Farrell said that one of the State's leading opinion polling companies would be commissioned to carry out a survey of more than 1,000 Irish citizens to seek their views on political reform.
The assembly members would discuss the key themes that emerged from regional events, which are open to anyone who registers on the group's website or by phone.
The group's executive director is former broadcaster Caroline Erskine, who was communications director with the National Forum on Europe and Ireland for Europe, which campaigned for a Yes vote in the second Lisbon Treaty referendum.
Ned Costello, chief executive of the Irish Universities Association; Niamh Gallagher, co-founder of Women for Europe, and Owen Keenan, founder and managing director of Middlequarter Consultancy, are on the board.
Sylda Langford, Citizens Information Board chairwoman, Fidele Mutwarasibo of the Immigrant Council of Ireland, Ruairí McKiernan, founder of the SpunOut.ie youth website, and Mr Mac Conghail are also board members.
Tags: