Cocky chef Conrad Gallagher claims he has turned down the chance to expand his new empire into England.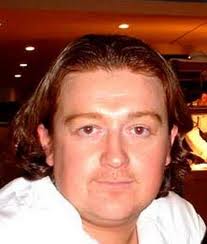 The Letterkenny man has reinvented himself with two new restaurants in Dublin and in Sligo since returning from a controversial spell in South Africa.
The chef's Salon Des Sauvres restaurant in Dublin has won high praise from a number of diners including Gay Byrne and former Health Minister Mary Harney.
Gallagher revealed how he has recently been approached to expand his new chain into London by a number of businessmen who ate in his Dublin restaurant.
"I was approached recently and asked if I would be interested in opening a branch of the restaurant in London by someone who was over here on business from London.
"But I have learned my lesson not to expand too quickly and concentrate on what I am doing and to do it correctly.
"It was nice to be asked but I'm happy the way things are going at the moment," he said.
The Hawthorn Heights man is also flying high after his new TV3 show Head Chef pulled in good ratings.
Ends
Tags: