The race is on by investors left high and dry by crooked businessman Francois de Dietrich to get some of their money back.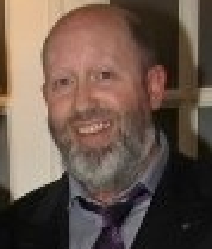 One investor has tried to steal a march on other doomed profiteers by getting a court order for €165,000 from de Dietrich's company ETIC Solutions.
But hundreds of those from Donegal who pumped money into the Frenchman's get-rich-scheme are unlikely to get their money back in full, a court heard yesterday.
The Frenchman has had his assets in the North frozen by the Financial Services Authority who believe he is behind an illegal investment scheme.
A winding up petition against Mr de Dietrich's firm ETIC Solutions Ltd was put on hold by the High Court in Belfast yesterday.
A judge adjourned the application after being told one creditor from the south has already obtained an order from the company.
With a further hearing in Dublin in May on that judgment, his legal team urged the court not to take any steps which could impact on the case.
The FSA has already been granted permission to appoint provisional liquidators to ETIC Solutions.
That move was seen as helping to protect creditors in the company headed by Mr de Dietrich.
The one-time Ballybofey resident's whereabouts have remained unknown since he was ordered to serve a prison sentence for contempt of court.
He is appealing against an 18-month jail term imposed in January for failing to fully disclose his worldwide assets.
Although a warrant was issued for his arrest, Mr de Dietrich appears to have gone missing.
Members of the business community, sporting figures and travellers are thought to have handed over money.
Court proceedings launched by the FSA led to an injunction banning de Dietrich and his company ETIC Solutions from taking any more deposits.
The regulatory body also obtained an initial order freezing more than £20m in assets linked to the businessman.
He has insisted in a statement that his businesses were legitimate and that he was working to return all outstanding money.
FSA lawyers, who applied to have ETIC Solutions wound-up, argued that no adjournment should be granted because the move would be limited to funds in Northern Ireland.
They also claimed that the creditor seeking to put it on hold was seeking to gain an advantage over others.
"His unsurprising ambition would seem to be to make sure he gets his money quickly and before anyone else," one barrister said.
"There are many, many creditors… literally millions of euros in the republic are at stake."
Pointing to a potential disadvantage to others, he added: "On any reading… it looks as if there will not be complete recovery of the monies that have been advanced."
However, granting the adjournment until after the Dublin hearing in May, Mr Justice Deeny commented: "It is preferable that the courts on both sides of the border act in recognition of one another's orders."
Ends
Tags: