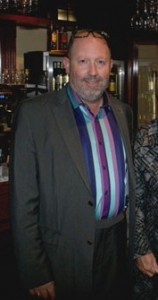 INVESTIGATORS probing the affairs of convicted fraudster Francois de Dietrich are involved in an international attempt to find his hidden stash in offshore accounts.
And they are convinced the Ballybofey-based crook – who is on the run from the authorities – has millions of euro stashed in secret Swiss bank accounts.
They are hoping new international agreements between Switzerland and the EU will allow them to trace the money, even if it is hidden away under false names.
One source told donegaldaily.com today: "It is now clear that Mr de Dietrich does have money hidden away; why else would he refuse to tell a High Court in Belfast about the location of his worldwide assets.
"He refused on five separate occasions to comply with a court order and was given 18 months in prison.
"It is still relatively easy to hide money in offshore accounts but it is becoming easier for the authorities to trace it, especially with the new agreements which are in place."
The fraudster was reported to have been hiding in Estonia; recently sources had placed his family in Nantes in Brittany although he was not there.
Investigators in Ireland and Britain will also check accounts in other offshore regions including the Isle of Man and the Channel islands.
Earlier this week a winding up petition against Mr de Dietrich's firm ETIC Solutions Ltd was put on hold by the High Court in Belfast.
A judge adjourned the application after being told one creditor from the south has already obtained an order from the company.
With a further hearing in Dublin in May on that judgment, his legal team urged the court not to take any steps which could impact on the case.
The FSA has already been granted permission to appoint provisional liquidators to ETIC Solutions.
That move was seen as helping to protect creditors in the company headed by Mr de Dietrich.
The one-time Ballybofey resident's whereabouts have remained unknown since he was ordered to serve a prison sentence for contempt of court.
He is appealing against an 18-month jail term imposed in January for failing to fully disclose his worldwide assets.
Tags: