There were mixed fortunes for two Donegal men in their quest to find the Holy Grail of English football – the final of the FA Cup.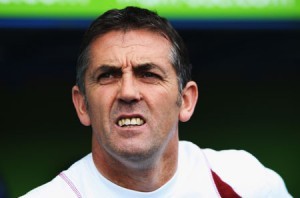 Rory Delap and Owen Coyle may have their roots in the North West.
But familiarity was put to one side as both battled it out to get their side to the final against Manchester City.
Coyle, fancied by many to take over at Manchester United when Alex Ferguson eventually retires, was hoping to lead Bolton Wanderers to Wembley.
But Rory Delap, after a career which has showed little by way of silverware, was also hoping for a place in English Football's most famous final.
In the end it was Delap whose dream has lived to see another day as Stoke thrashed Bolton 5-0 to claim a place in the May 14th final.
It was the heaviest defeat a team has taken in an FA Cup semi-final in 72 years.
Delap is no stranger to Donegal and to Letterkenny where he has numerous relations.
Needless to say those relations, who include uncles Paddy and Brendan Delap, will be calling in any favours Rory might owe them for an FA Cup final ticket.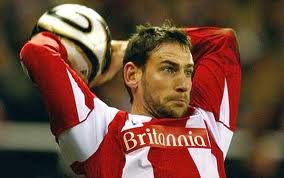 Coyle will be deeply disappointed at not fulfilling his dream and being able to honour the memory of his late father who left Gaoth Dobhair at 15 to work in Glasgow.
Coyle said it was his father who instilled an ethic of hard work in him – a trait he has passed on to his players at Bolton.
Coyle will be back and it could be that he is in charge of a different team if many Man Utd supporters have their way.
Rory Delap meanwhile knows his Stoke side will be up against it when they face a Man City side who overcame the challenge of a certain Man Utd in their semi-final.
But he knows too that Stoke will throw everything including the kitchen sink at City in their quest for a rare piece of silverware.
And undoubtedly Delap and that famous long throw of his could be the key that unlocks that Man City defence.
Ends
Tags: