Rockhill House has now officially been handed over to Donegal County Council.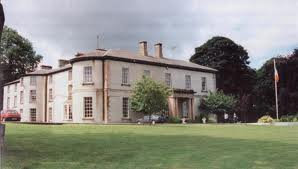 The former army barracks on the outskirts of Letterkenny was closed two years ago as part of the Government's plan to restructure the defence forces.
Since the building closed it has remained vacant with some complaints that it has been allowed to fall into a state of disrepair.
At present there are no official plans for the historic building which is surrounded by more than 20 acres of land.
A number of groups inlcuding Rockhill House Heritage Committee, want Donegal County Council to turn the project into Letterkenny's flagship tourism project.
A spokesman for DCC said no plan had yet been made for the redevelopment of the landmark building.
Ends
Tags: