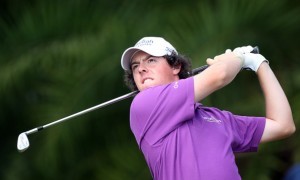 Young people are been given the chance to learn how to play Golf for free over Easter.
The Junior Golf Camp, which is being run by Core Pro Fitness Institute, will give boys and girls from 8-18 the chance to experience the many fun, social and health benefits of playing golf.
Speaking about the camp, which will be held at Core Pro Fitness Institute next Tuesday the 26th of April, Tommy Gallagher, Director of Golf Fitness at Core PFI said: "As all our One and Three day camps sold out, we decided to offer young people who do not play the opportunity to see what all the fuss is about.
"Golf is a game that can be enjoyed by all age groups and studies have shown that players who start at a young age are more likely to play the game into adulthood."
The participants will learn the fundamentals of the swing, including stance, alignment, and grip.
They will have the use of all the facilities at Core Pro Fitness Institute including the Golf Analysis Suite, which houses the TrackMan Indoor Driving Range.
Talking about his decision to develop the course for younger players, Tommy explained "technical ability, physical fitness and mental agility have become the mainstay of any serious golfer in the modern era, and there is a general recognition in all sports that these disciplines need to be worked on from an early age."
He added: "This camp, which is run by our own Titleist Performance Institute and PGA Professionals, aims to develop these skills and who knows, it may act as a stepping stone for the next Brian McElhinney or Rory McIlroy."
Booking is essential as places are limited.
It runs on Tuesday 26th April and is open to 8-18 year olds. Call (074) 9168788 to reserve your place and for further information or email info@coreprofitness.com.
ends
Tags: