A number of Donegal victims of French conman Francois de Dietrich have now contacted Gardai after losing money in the infamous €20 million scam.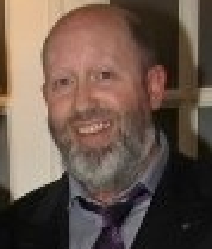 Donegaldaily.com has learned that detectives from Letterkenny are now interviewing at least a DOZEN people in relation to the get-rich-scheme.
Up until recently Gardai had only received a small amount of official complaints about the missing investment money.
But that number is now growing rapidly as De Dietrich refuses to return to Ireland to answer charges against him.
All these investors contacted the Gardai in recent weeks to make official complaints after De Dietrich fled the country with their cash.
The detectives have taken statements about their investments and their dealings with the businessman who was based in Ballybofey until before Christmas.
One of the men interviewed told donegaldaily this morning that more and more people are coming forward to tell how they lost money in the scheme.
"I think there is a lot of embarrassment around the scheme that people haven't wanted to go public on it.
"People have been thinking that they would eventually get their money back but that's beginning to look less likely.
"I think most people who invested in the scheme now realise they will be lucky to get their money back nevermind make any profit from it," he said.
At least 200 people from across Donegal invested various sums of cash in the scheme with De Dietrich's company ETIC Solutions.
The company claimed they could make a profit of 40% on the initial investment in a matter of just weeks by buying liquidated stock and selling it on at huge profits.
A small minority of people did receive a profit but most have been left high and dry despite promise after promise by ETIC Solutions.
De Dietrich has been sentenced to 18 months in prison by the High Court in Belfast for contempt of court.
However he has twice failed to appear and nobody is certain of his whereabouts at present.
Ends
Tags: