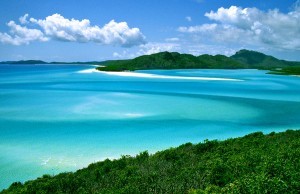 A Donegal tourist has drowned in a scuba diving accident in North Queensland, the Department of Foreign Affairs has confirmed.
Police in Australia say the woman, who was 23, was diving with a group at Langford Island in the Whitsundays Islands when she failed to resurface at around 4.00pm on Monday local time.
She was found a short time later on the ocean floor, but could not be revived.
Department of Foreign Affairs officials have made contact with the dead woman's family here in Donegal.
It's understood the woman had been visiting the famous Whitsunday Islands as a tourist and had been part of a group who had chartered a boat.
They are hugely popular as a tourist destination and attact thousands of diving enthusiasts every year.
Whitsunday water police are said to be investigating the incident.
A police spokesman told donegaldaily "She failed to resurafce and was then found on the ocean floor a short time later.
"She was brought back up and CPR was attempted but she could not be revived."
He added that the woman's identity was still not being released but that her family had been notified through Irish police.
Ends
Tags: